Welcome To Lordswood Leisure Centre
Lordswood Leisure Centre is situated in a quiet country setting overlooking 20 acres of playing fields, with free parking for over 100 cars.
The M2 and M20 are both about a 10 minute drive away and regular local buses (166, 167 & 701) stop around half a mile from the Centre.
Christmas is coming….
Here's a quick look at our fitness class timetable over the festive period!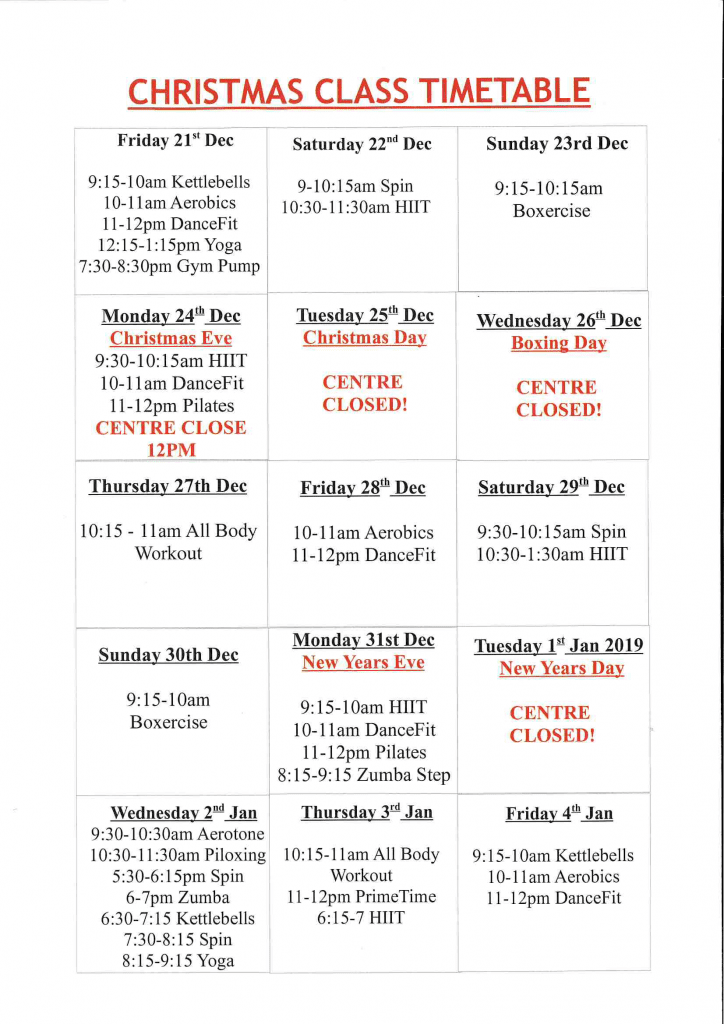 Latest from our Facebook Page
Our most recent post to our Lordswood Leisure Centre Facebook page – a great way to keep up with what's going on at the centre!