Sports at Lordswood Leisure Centre
At Lordswood Leisure Centre we offer you a range of facilities and activities enabling you to participate in a variety of different sports.
Our centre and equipment is regularly inspected and maintained so you know that we will always be able to provide you with safe, up-to-date equipment and facilities.
Don't worry if you do not have the equipment, we have an on-site range available to hire.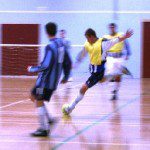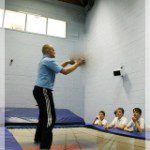 Why not try some of our sports and clubs:
– Badminton
– Short Tennis
– Table Tennis
– Football
– Basketball
– Trampolining
– Short Mat Bowls
– Prime Time ( 40+ club)
– Martial Arts – Karate/Doce Pares Eskrima
Our sports activities can be booked 5 days in advance if you are a non-member or 7 days in advance if you are a centre member.
Non-members must pay at time of booking.
Special discounts are available on block bookings, please contact us if you are interested in a block booking.
If you have a gym membership with us you are automatically considering a member as it is included within your fitness membership.