External fitness classes are sessions run by instructors that are external to Lordswood Leisure Centre.
These classes are unfortunately not included in our membership prices and do require separate payment as indicated.
Spin with Medway Health & Fitness
Start your week off the right way!!
This is a group indoor cycling class where you control the intensity. It's fun, low impact and you can burn up to 700 calories per session.
WHAT TO EXPECT
Pumping music! Your instructors will take you on a journey of hill climbs, sprints and flat riding whilst riding to the beat. We'll help you reach your cardio peak then ease you back down, keeping pace with the pack to lift your personal performance and boost your cardio fitness.
You can draw on the group's energy and find your rhythm in the music. You control your own resistance levels and speed so you can build up your fitness level over time.
Come reap the rewards and remember – NEVER MISS A MONDAY!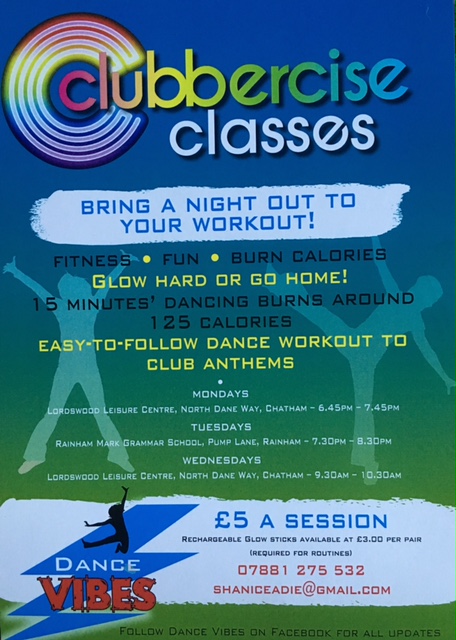 Clubbercise Classes
Fitness class in the dark with glow sticks, Old school anthems…
A party without the alcohol that you are guaranteed to love – Glow hard or go home!
Just 15 minutes burns around 125 calories!
Mondays –  6.45pm – 7.45pm
Wednesdays – 9.30am – 10.30am
Clubbercise classes start on January 20th 2016
Please contact Shanice (Dance Vibes) on:
07881 275 532
shaniceadie@gmail.com