Lordswood Leisure Centre now offer you the chance to use our kitchen area if you have a function with us.
Our kitchen area is the perfect place for you to prepare, cook and store your food for your party, it is available for use along with any of our 3 function rooms.
Hire of the kitchen space

Fridge + Freezer space for cold storage

Access to the cooking appliances

Wash facilities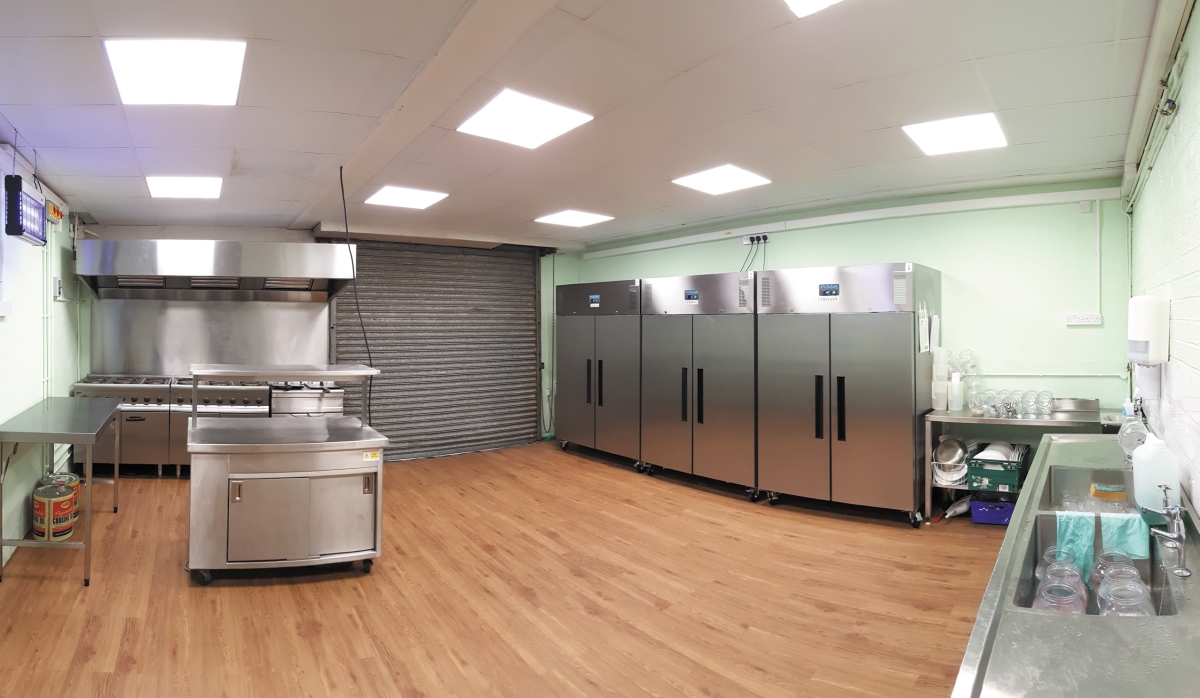 A wide angle view of the kitchen area + facilities
Simply speak to one of the team and let them know you'd like to use our kitchen facilities for your function. Pending availability, they will make sure this area is then booked and available for you on the day of your function.
To hire this area + facilities costs just £200 for the day.
We will also require a cash damage bond of £150 which is returned provided no damage has occured and that the area and equipment has been left to an appropriate standard.