Come and enjoy a special celebration at Lordswood Leisure Centre, whether it's a christening or a 1st birthday our christen and play is perfect for the adults and children!
Come and relax in our bar area whilst the children play in the play space that has been pre-made for them, let them run free and have some fun whilst you sit back and enjoy a nice drink.
All of this for only £200 on a Sunday afternoon. A £100 deposit is require to secure your booking.
We can also supply you with buffets, DJs, Music Systems and we can also deal with any other requests you may have, feel free to contact us today to check our availability!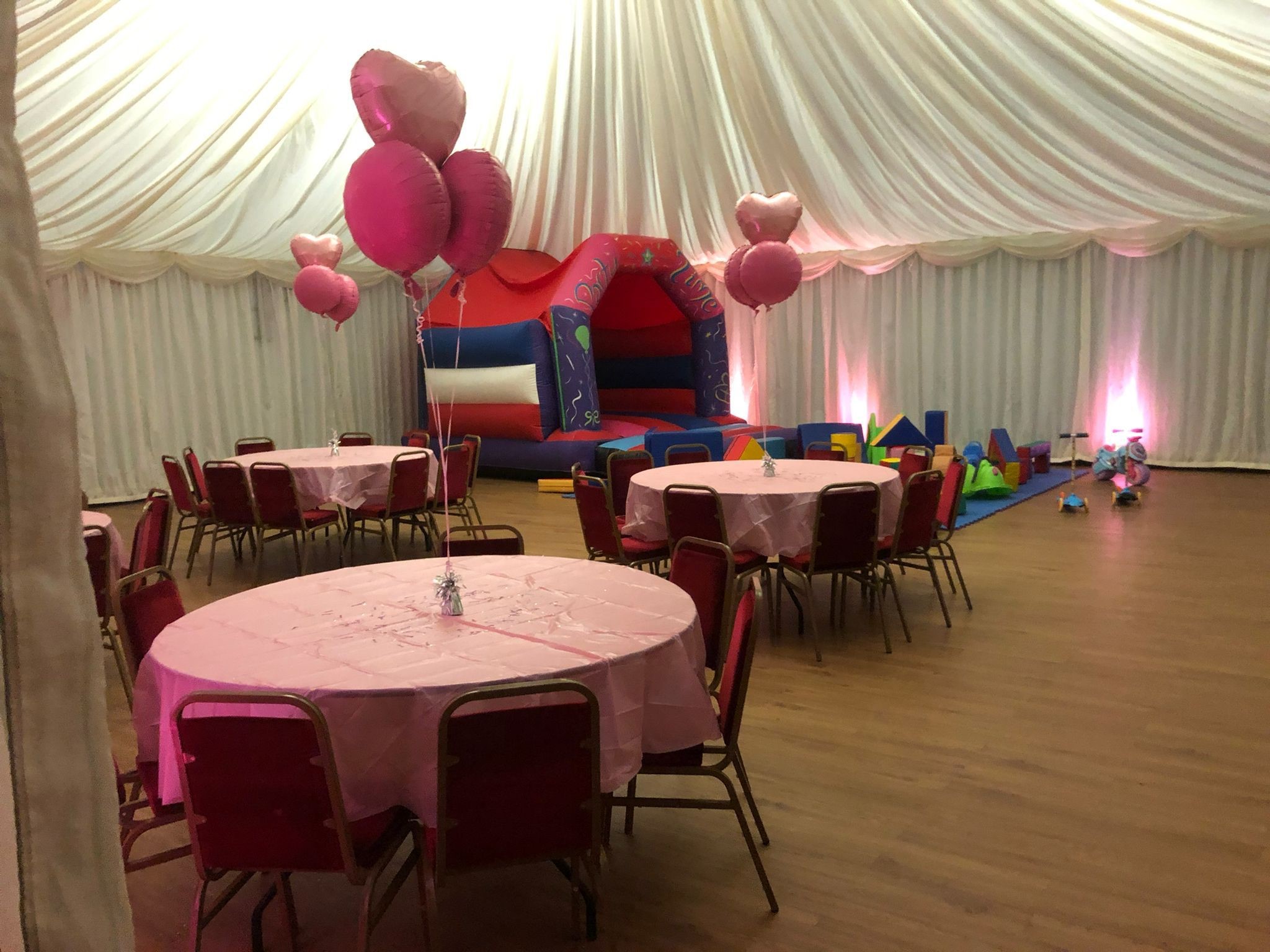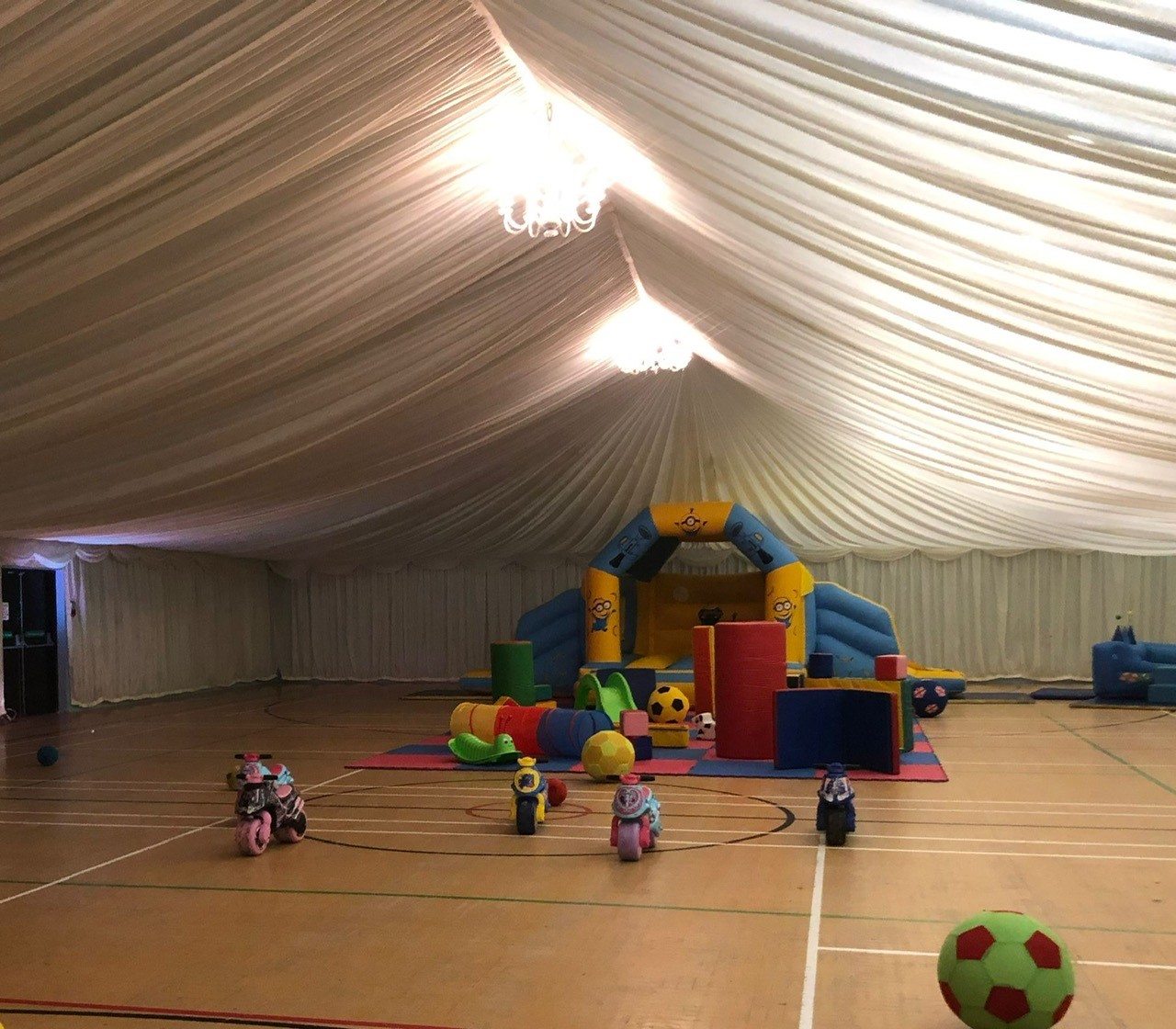 Why not add our new Play Park?
(Martin Grove Suite bookings only)
Soft play during our Christen and play events have become very popular for the little ones!
Our inflatable Play Park offers a jungle themed play adventure area at the flick of a switch.
Guaranteed to make any tots party a hit this all in one solution contains a bouncy castle, climb 'n' slide and ballpond with floating balls, all in a beautiful jungle landscape.
The inflatable play park is just an additional £60 to hire for your Christen & Play function.
It is only available for hire in the Martin Grove Suite.