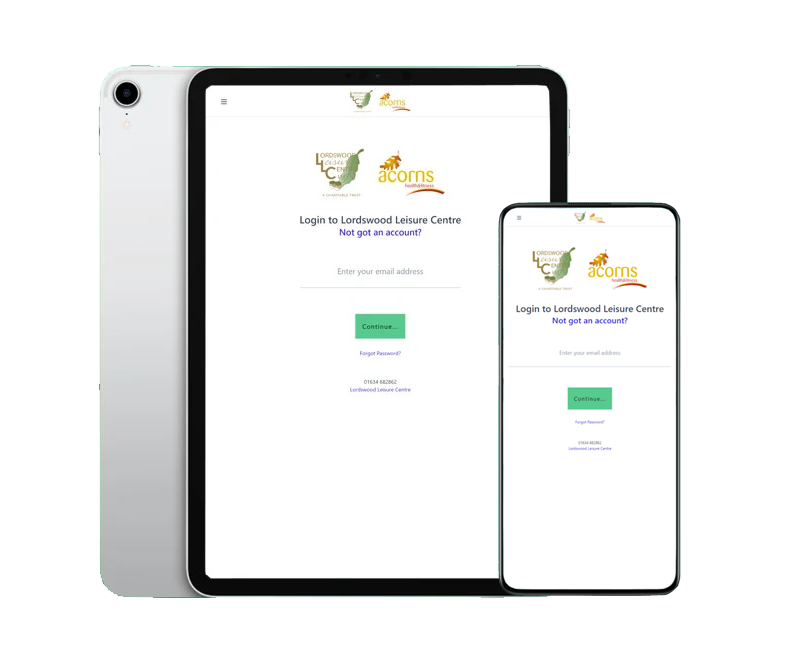 The Lordswood Leisure Centre App
You must be registered with our system to be able to use our app. If you are not a member on system please visit our membership page to sign up.
The app allows you to:
– Start your new membership
– Manage your membership
– Access the gym facilities
– Book and cancel your fitness class bookings
– View our class timetable
…And much more!
eGym Fitness Tracking App
If you're a member on our system then you'll automatically have access to the eGym Fitness Tracking App. If you purchase one of our contactless wristbands you'll easily be able to sign in to cardio equipment in our gym ensuring your fitness tracking data is automatically uploaded to the eGym app.
To login to eGym, simply use the same email address you use to sign into the Lordswood Leisure Centre app and setup a password. If you require any additional help please speak to a member of the team.
The eGym Fitness App helps you to maintain an accurate record of your training progress, at any time or in any place. It allows you to collect points by completing exercises and compare your total with friends. You can also use it to follow an exercise plan set by your instructor.
Training results are automatically synchronised with your user account and are also visible for your gym trainer.