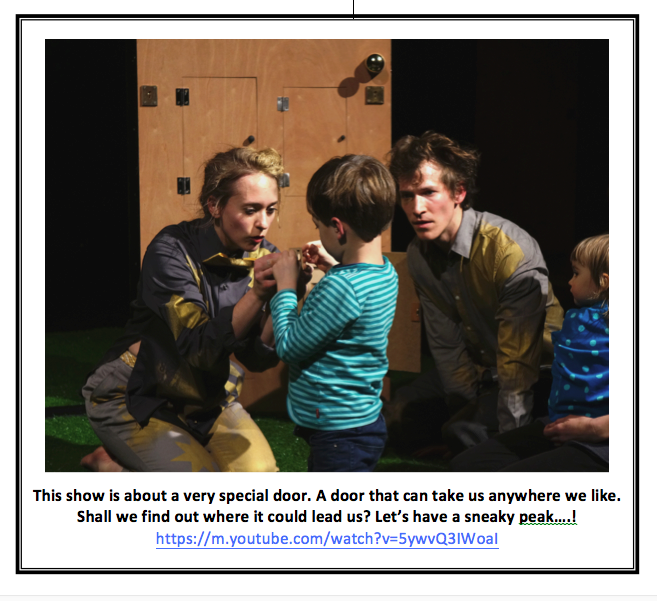 The Door – a show about a very special door. A door that can take us anywhere we like. Shall we find out where it could lead us?
The door is a dance performance for children ages 2-6 years and their families. Opening the door could be the start of somethng new – an adventure, a play, a path to a new world.
The door is about how imagining allows us to go from nothing to something, from nowhere to somewhere.
The performance is made by Robin Dingemans as choreographer with two dancers from his company. Robin has also made some real life epic journeys! He was born in New Zealand but now works primarily in Sweden and the UK. He was nominated 'Oustanding Male Performance' by the UK Critics Circle National Dance Awards. His work has been supported by Sadler's Wells, South east dance, DV8, ArtsCross Beijing and many more!
These performances are part of the ideas test family arts festival in the October half term.
Event information
Tickets are £2.50 per child or £1 per Adult and available to purchase at reception at Lordswood Leisure Centre
Show timings are 11am & 2pm
for more information please visit  www.robindingemans.net