Are you looking for the perfect venue for your wedding or party?
The Quee suites & Martin Grove suite are based inside Lordswood Leisure Centre which is set in 14 acres of beautiful woodland surroundings in the garden of England – Kent.
The venue is located within the Medway towns, both the M2 and M20 motorways are only a short 10 minute drive away.
We realise how difficult it can be planning your wedding or party and our designated organiser will be delighted to assist you every step of the way.
On the day our management team will warmly welcome you and will be on hand throughout the day to ensure everything is complete as per requirements
We have 3 beautiful function suites within the venue, 2 of which can cater for 200 guests and the largest up to 500 guests – perfect for those with a large guest count!
We cater for many different eventsfrom Birthdays to Weddings and everything inbetween.
The ideal choice of  venue for your wedding ceremony and reception in Kent
As of 2014 we now offer the opportunity to hold your wedding ceremony within the venue.
We are licensed to hold your wedding ceremony in one of our five areas including the Garden & Marquee, Starlight room or any of the three suites themselves.
Keeping your ceremony and reception in the same venue means your guests can spend the whole day here without the need for travel!
Weddings
Please take a look at our dedicated functions website for further information and pricing
African, Asian & Indian Functions
For further information and to book your event please take a look at our price list dedicated to these events.
Just a few benefits of booking your functions and events at Lordswood Leisure Centre
Choice of catering options
Lordswood Leisure Centre offer a range of catering options to suit all needs.
Simply choose from our range of catering options:
– On-site catering options
– Book our recommended external caterers
– Bring your own food for a small fee of £75.
A wide range of on-site extras
Lordswood Leisure Centre have a vast array of on-site extras to further enhance your function and remove the worry of many external sources.
Simply choose from our range of on-site extras:
– Chair covers with your choice of coloured sash
– Table cloths (Both Plastic & Linen)
– Black & White Tiled Dancefloor
– Twinkly LED starcloth backdrop
And much more!
Recommended Suppliers
Lordswood Leisure Centre are glad to recommend some external suppliers to help you get the very best for your celebration.
Our recommended suppliers have shown their talents and professional approach at many different events at our venue.
All of the suppliers have also been backed up with excellent feedback from the clients.
3 seperate suites with their own bars
Lordswood Leisure Centre houses 3 separate function suites each with their own bar, keeping everything in room!
Our three suites offer a large guest capacity:
Grand Quee Suite – Up to 500 guests
Quee Suite – Up to 150 guests
Martin Grove Suite – Up to 200 guests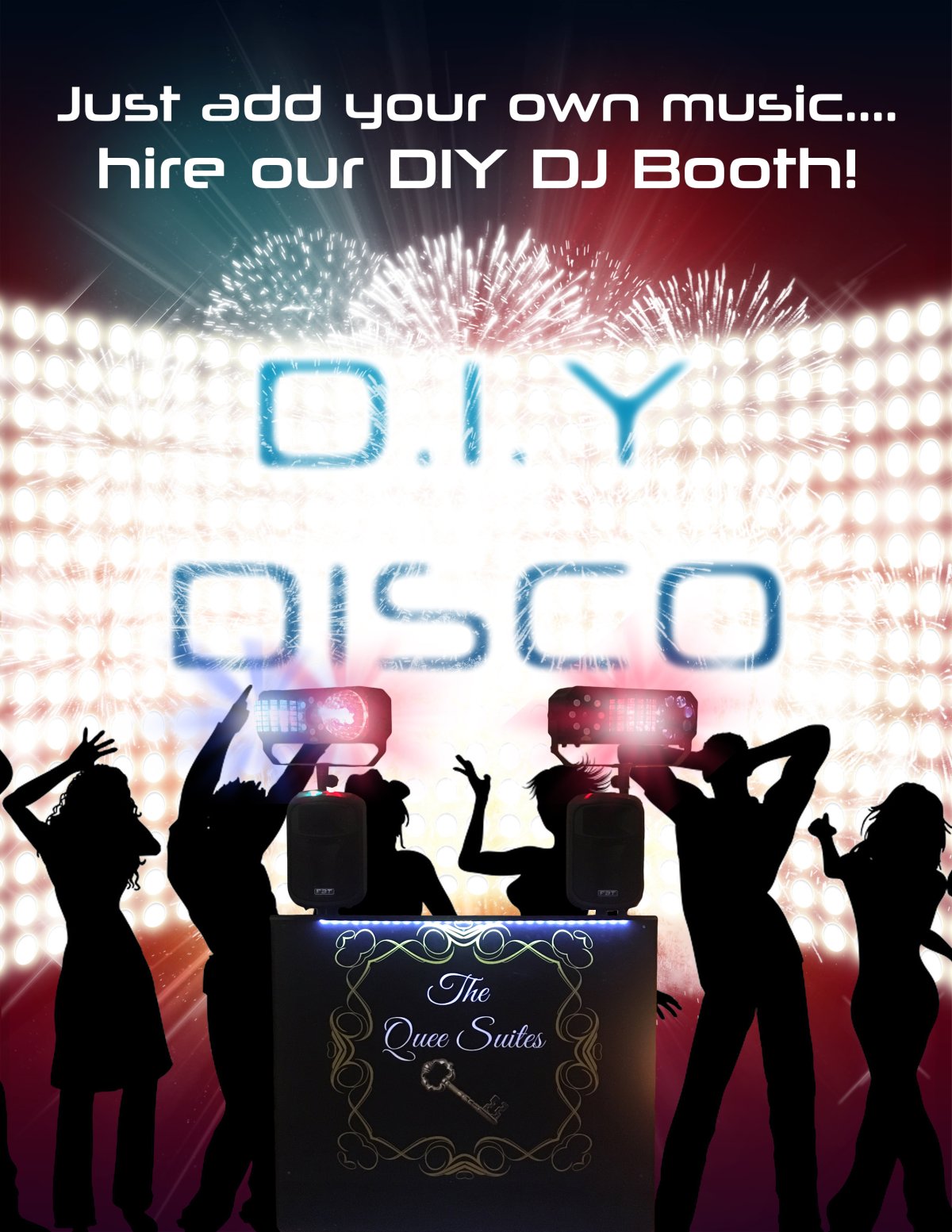 Why not hire our DIY DJ Booth?
That's right DIY DJ!
You simply provide the music and we'll provide our DIY DJ Booth.
On-board is a CD/USB player but it is also equipped with a 3.5mm standard headphone jack so that your phone/iPod/Laptop etc can be plugged straight in!
There's also some fantastic lighting effects built in that react to the sound of the in-built speakers.
Hire the DIY DJ Booth for your next party – Just £100!